How will you decide which photo of your son is the best one to print when you find several copies of it? Have you noticed that your hard disk is filled with some images which you don't really need? If so, it is time to free up your disk space by clearing these duplicate and useless photos with Wise Duplicate Finder.
How to Remove Duplicate Images Using Wise Duplicate Finder
Step 1: Download and install Wise Duplicate Finder
Wise Duplicate Finder is a free duplicate files remover. If you have not installed the latest version, please Click Here.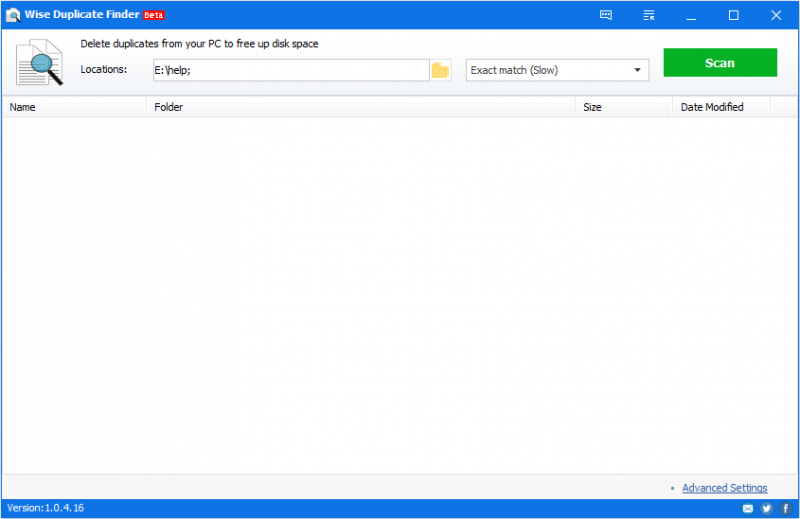 Step 2: Select a folder to scan
After launching Wise Duplicate Finder, you will be asked to select a folder to scan. Just click the "+" button and select which folder you want to be scanned.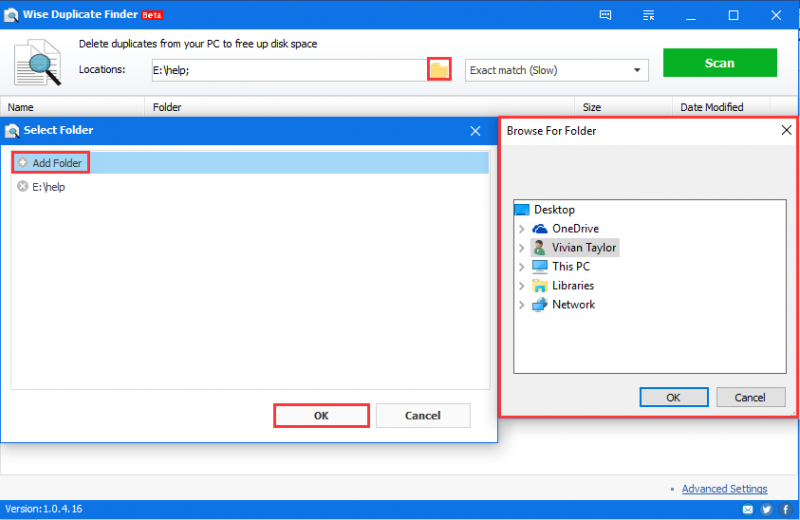 Step 3: Customize in advanced settings
If you only want to scan the duplicate photos on your computer, please make settings according to the file suffixes so that they can be listed as quickly as possible.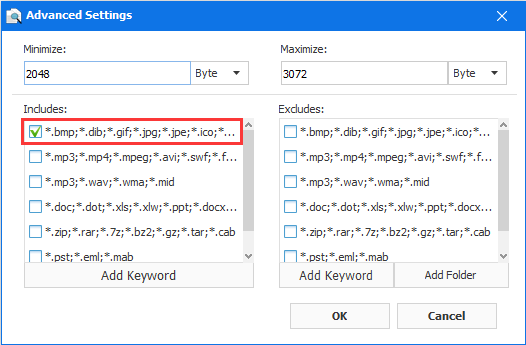 Step 4: Delete other duplicate photos by clicking "keep one" button at the left corner.
Wise Duplicate Finder provides a quick way to select all duplicate files, just click the Keep One button at the bottom.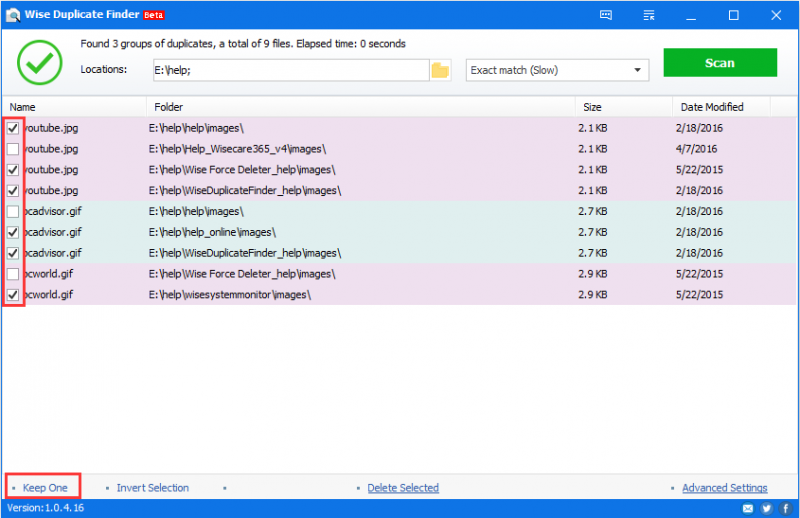 Step 5: Delete or remove the choosing duplicate photos
With one click on "delete selected", all the duplicate photos which you want to delete will be disappeared.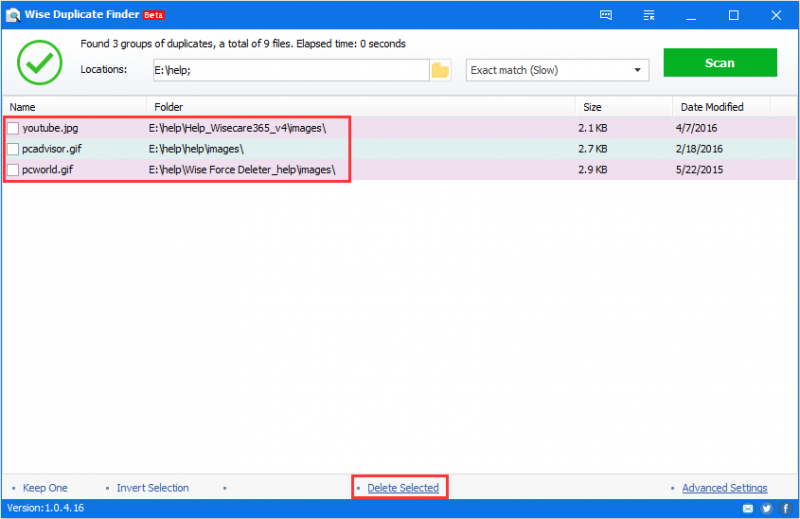 But if you deleted some photos by mistake, don't worry, you can restore them from here: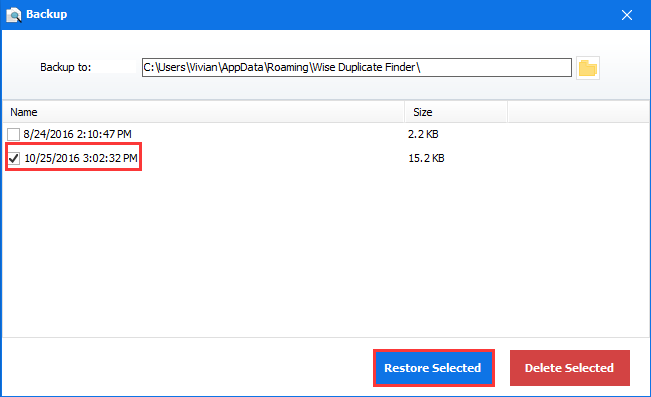 Conclusion
As we said that, Wise Duplicate Finder is a great tool for dealing with low disk space issues by scanning and removing any duplicate and useless files safely.
Are there any methods you use to find and delete duplicate files? Let us know in the comments below. Thanks.