Have you noticed that the longer you have your computer, the slower it runs and the more it crashes? This can occur because whenever you install or uninstall software, adjust hardware or change settings, the Windows registry is updated. Over time the registry starts to deteriorate, accumulating obsolete and corrupt files. Left unchecked, your system will be increasingly unstable.
What should you do to optimize your PC and keep it stable? Wise Registry Cleaner is a professional registry cleaning and optimizing tool. With it you can keep your registry as clean as possible. And it's totally free to use. Have a try now!
How to clean up invalid registry on your computer within one minute?
Here, we will show you the easiest way to remove invalid registry to optimize your PC.
Download and install Wise Registry Cleaner. After that the whole invalid registry will be scanned and cleaned safely with the following steps:
Step 1. Launch Wise Registry Cleaner
Please double-click on the desktop shortcut icon of Wise Registry Cleaner to run it. If you have not installed it, please click here to download and install Wise Registry Cleaner.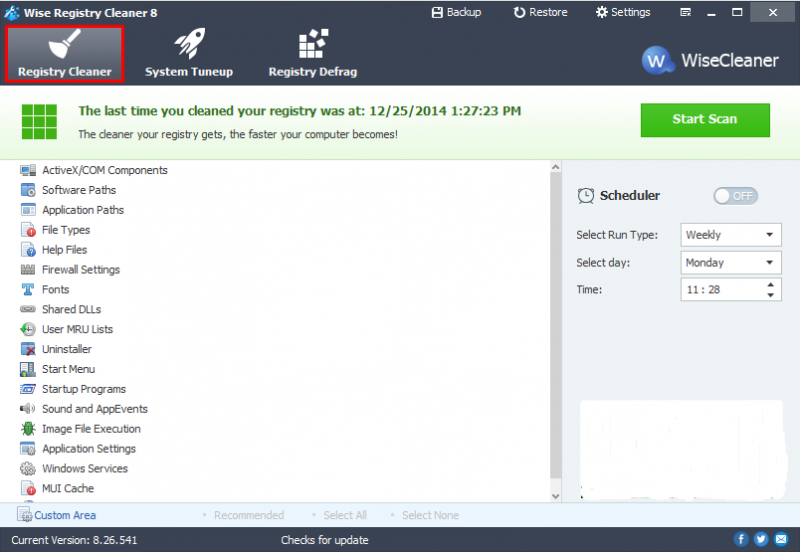 Step 2. Start to scan the registry
Click the Start Scan button to scan the registry. Of course, you can also make some settings according to your need via Custom Area.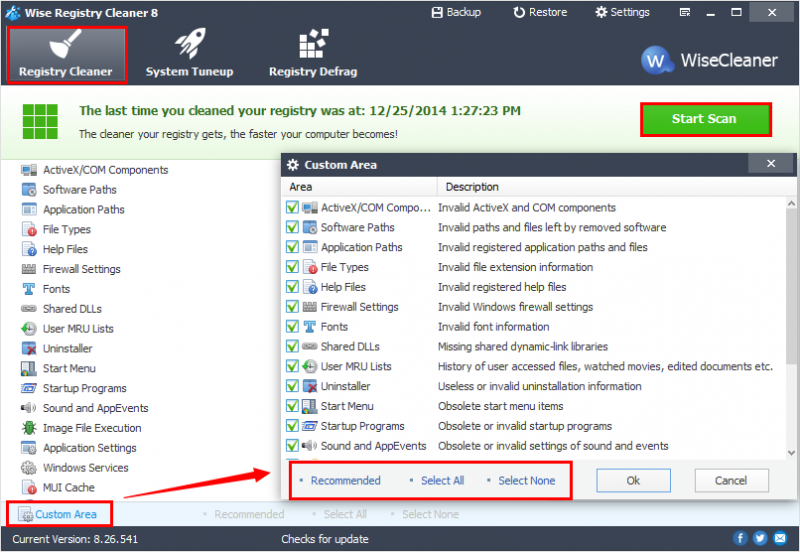 Step 3. Check the result
After the scanning is finished, you can check the results from the list. What is more, the scanning result will be marked as safe (Green) or insecure (Orange).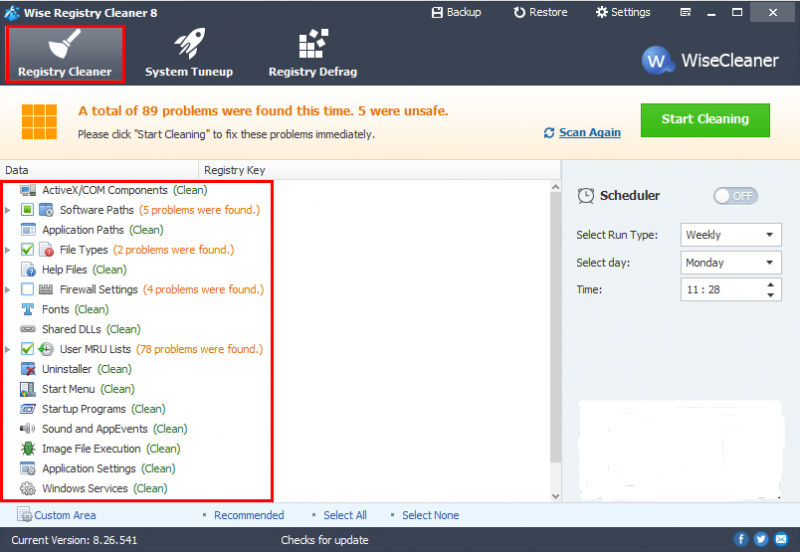 Step 4. Clean the registry
Please click Start Cleaning to solve the problems in your windows registry.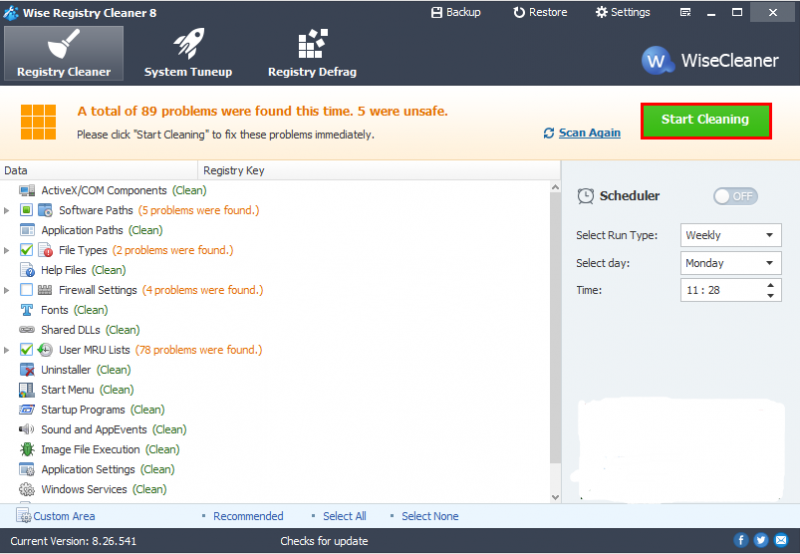 Conclusions
To sum up, Wise Registry Cleaner is designed to make it as easy as possible to clean up invalid registry and keep your PC running at its optimum speed. What is more, Wise Registry Cleaner can automatically create a backup for your registry before a scan, so that you can restore your registry if your computer encounters any problems after registry cleanup.
If you have any questions about this article or encounter any problems when clean up your registry, feel free to contact us by leaving a message.