Registry Cleaner
---
Registry Cleaner can help you scan and clean invalid registry entries in the computer system, such as invalid Activex and COM components, invalid file extension information, missing shared dynamic-link library, useless or invalid uninstallation information, etc.
Wise Care 365 can automatically back up registry entries that are about to be deleted. You can view the registry records that have been backed up in Menu -> Restore -> Registry Restore.
If you want to turn off the automatic backup function, you can disable it in Menu -> Settings -> Cleaner.
It is not recommend turning off automatic backup.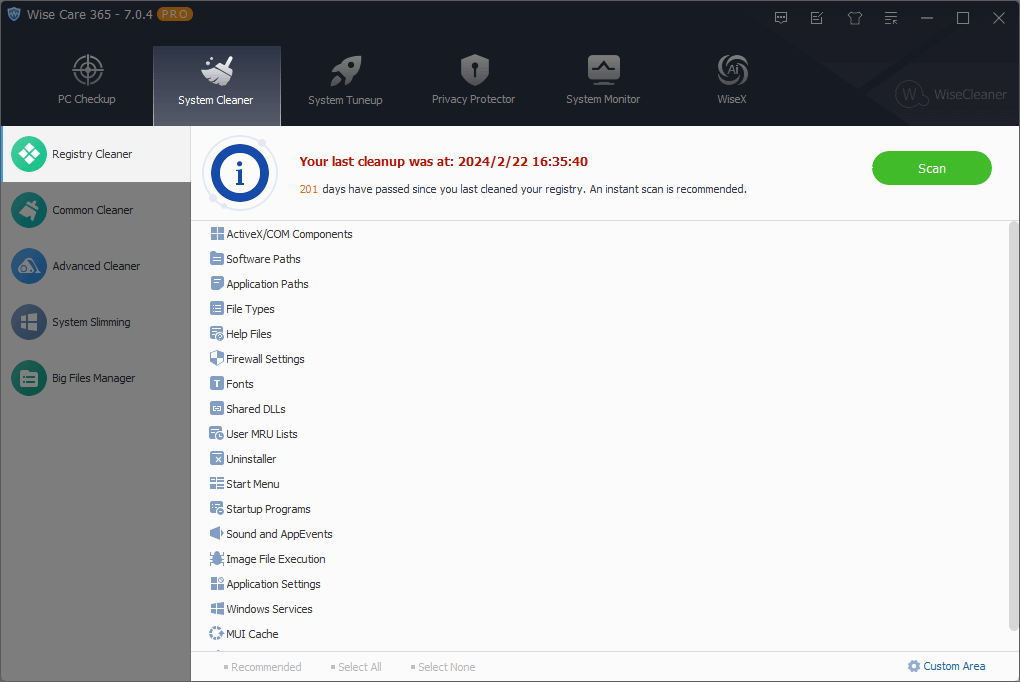 1. Customize the scanning and cleaning items of registry
We recommend using the ⌈ Recommended ⌋ settings, but you still can reset the items that need to be scanned and cleaned by clicking the ⌈ Custom Area ⌋ button in the lower right corner of the window.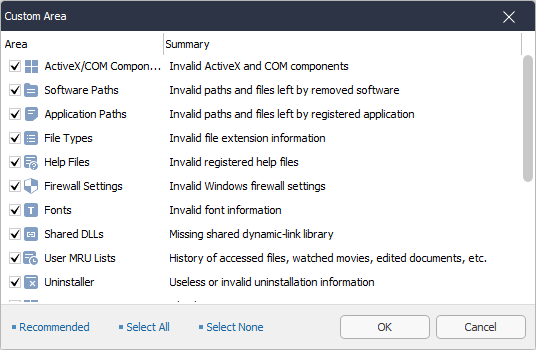 2. Scan Registry
After setting the items which need to be scanned, click the button ⌈ Scan ⌋. After the scan is complete, expand the registry item and left-click on a result to view detailed information.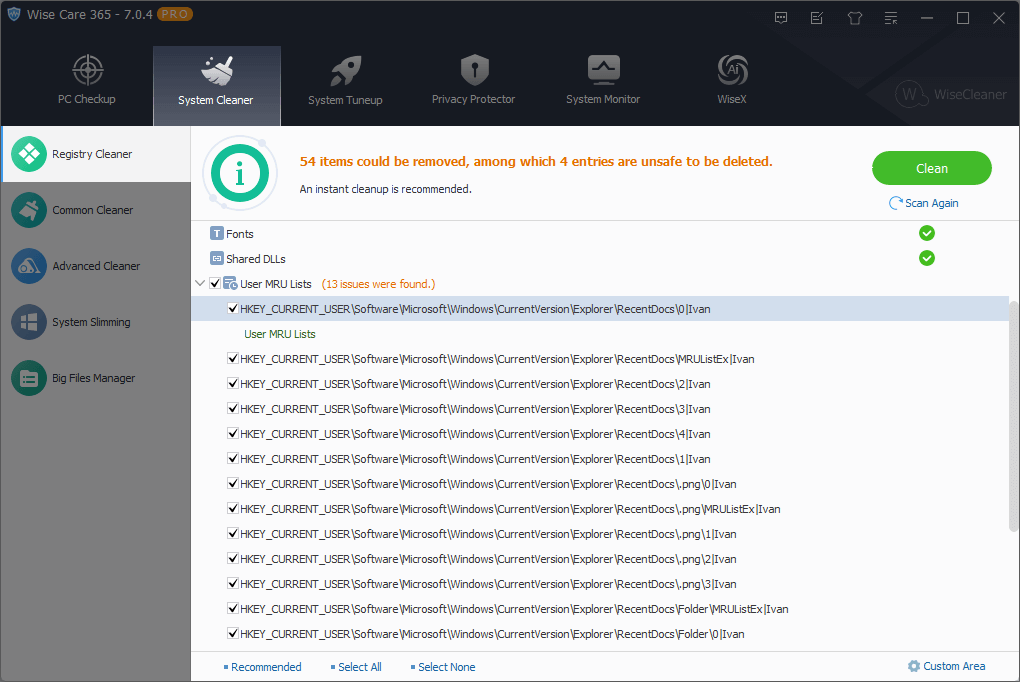 Right-click on an item, you can call out the right-click menu.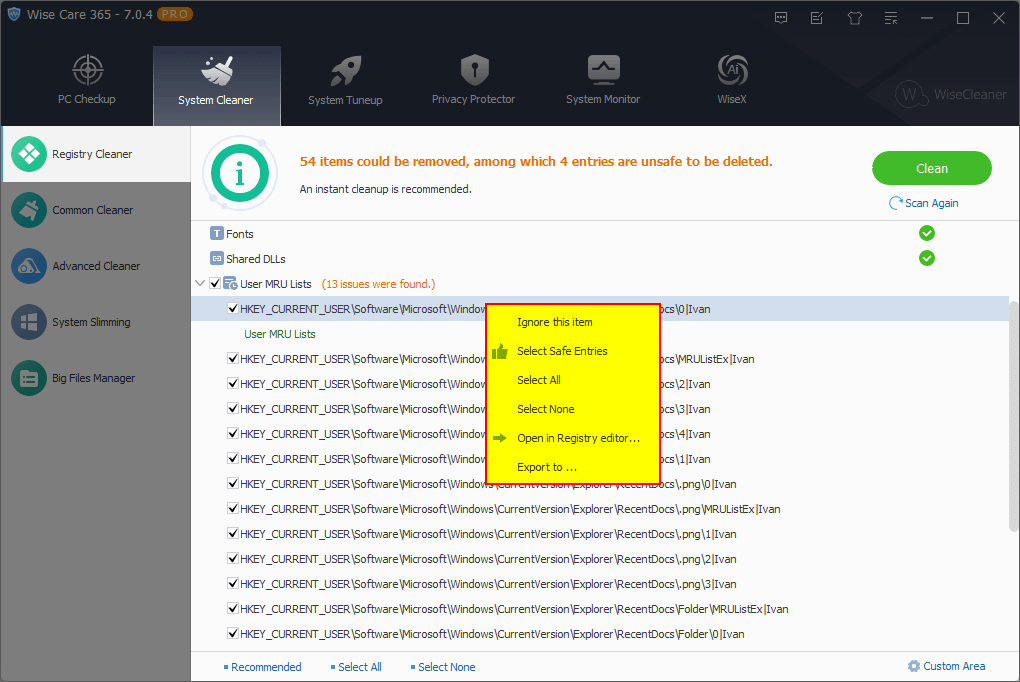 Ignore this item
Add this entry to the Exclusion list, Wise Care 365 will neither scan nor clean it again until you move it from Exclusion. You can view the content of exclusion in Menu -> Settings -> Exclusion.

Select Safe Entries
Only select the safe registry entries to clean.

Select All
Select all the entries that have been scanned out.

Select None
Select none of the entries that have been scanned out.

Open in Registry Editor
View the specific information of the selected entries in the registry editor.

Export to ...
Export and save all the entries scanned out as a text file.
3. Recommended, Select All, Select None
There are 3 additional buttons at the bottom of the window, Recommended, Select All, Select None. These three buttons are only effective after the scan is completed. It cannot be clicked to use before starting the scan. Their specific function is the same as the Select Safe Entries, Select All, Select None in the right-click menu.
4. How to scan the registry
Wise Care 365's registry cleaner provides three methods to scan the registry: Default Scan, Safe Scan, Deep Scan. The Default Scan is used by default and it can be modified in Menu -> Settings -> Cleaner.
| Scan Method | Instructions |
| --- | --- |
| Default Scan (recommended) | Scan default registry location, but does not clean up unsafe registry entries |
| Safe Scan | Only scan and clean safe registry locations |
| Deep Scan | Scan all registry locations, the results listed may contain entries that cannot be safely deleted |
It is not recommended for ordinary users to use the deep scan mode.