Hardware Overview
---
Through the hardware overview panel, you can view the basic information of the computer hardware, such as CPU, Mainboard, Memory, Storage, Graphics, Network adapter, and Sound card.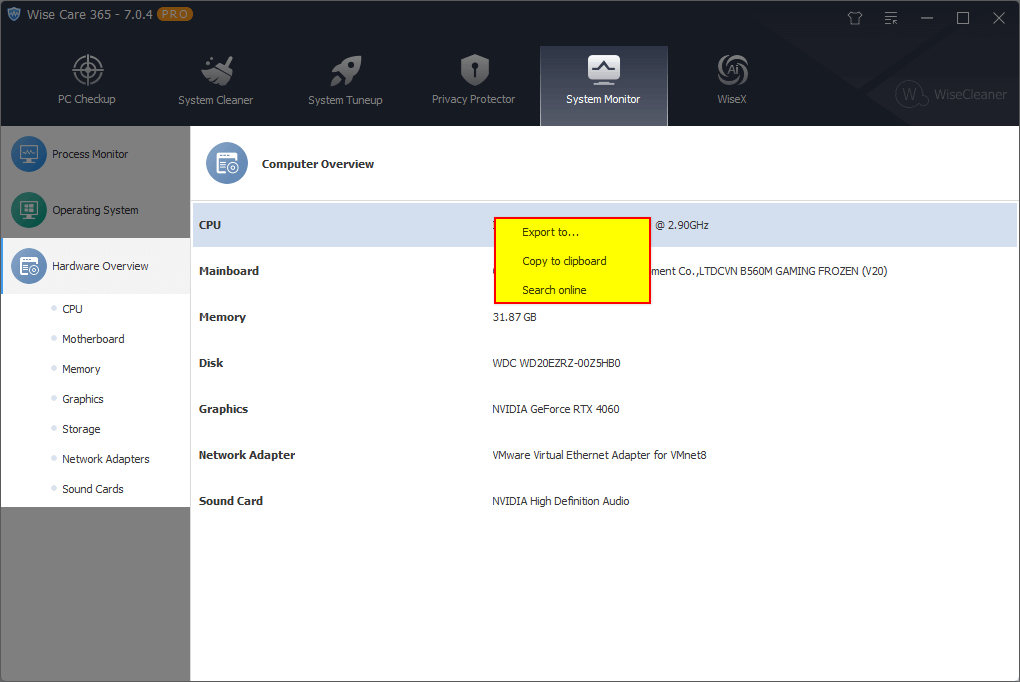 Right-click menu
Right-click a item, you will see the context menu with 3 options: Export to, Copy to clipboard, Search online.
Export to
This action will export the current hardware information and save as a text file, named Hardwareinfo.txt.

Copy to clipboard
This action will copy the selected information to the clipboard.

Search online
It uses Google to search for the model of the selected hardware.