| | |
| --- | --- |
| Welcome to Wise PC Engineer | |
First you must install the latest version, there are several ways of doing this.
When you exit the program you will be prompted to download the latest version, follow the instructions
or Click on this link and install the latest version.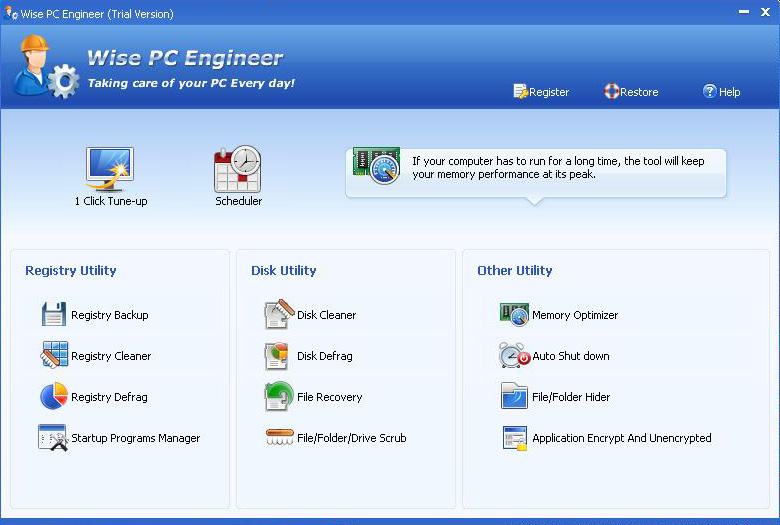 Wise PC Engineer is a piece of software designed to take care of your PC, we regularly get our cars serviced, but rarely service our PC's.
As we install and uninstall programs, open and close files and install updates on our computers they become slower and slower. Wise PC Engineer will ensure that unwanted files and registry entries are cleaned off your computer ensuring that your PC runs at it's optimum speed. You can manually Tune up your PC or schedule it every month, every week or every day, start up or shut down any time you like.
Our recovery option will allow you to recover accidentally deleted files.
When you delete files from your PC they are still recoverable with programs like ours, however if you want to make sure files are properly deleted from your PC use our Disk Scrubber