How to Use Wise Folder Hider on Windows to Secure Files
Wise Folder Hider is a simple-to-use program to protect your sensitive information from being seen or accessed. It can easily hide any files, folders or even USB drives and keep them safe with a password.
Set up a Login Password
If you are the first-time using Wise Folder Hider, you need to set a login password when launched it.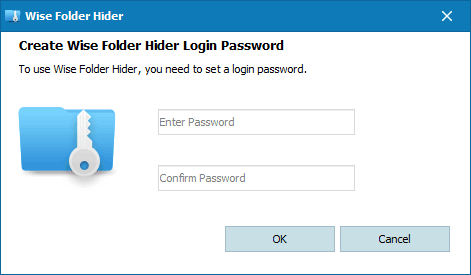 If you forgot the login password, don't worry, please click the button Forgot Password in the lower right corner to reset a new one.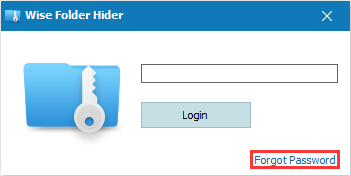 Note: The password reset link will be sent to your registered email address.
Hide File/folder/USB Drive
You can easily drag and drop the files and folders you want to protect or click the buttons below to add them into this program.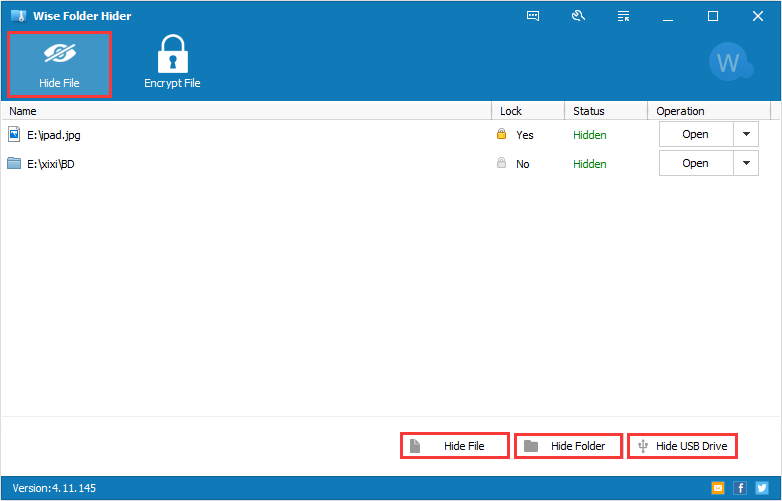 Create a strong password for the hidden file/folder to make it secure.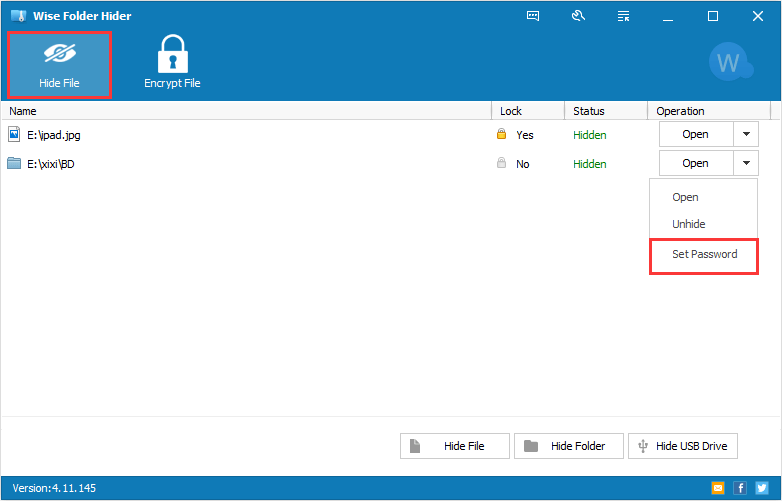 Note: It allows you to unhide all hidden files together by right-click menu.
Encrypt File
Using Wise Folder Hider, you can create encrypted lockers to save files/folders securely. Click on the option "New", and then set the size of the locker to accommodate the files you add to it, and the actual available free space will be shown here for your reference.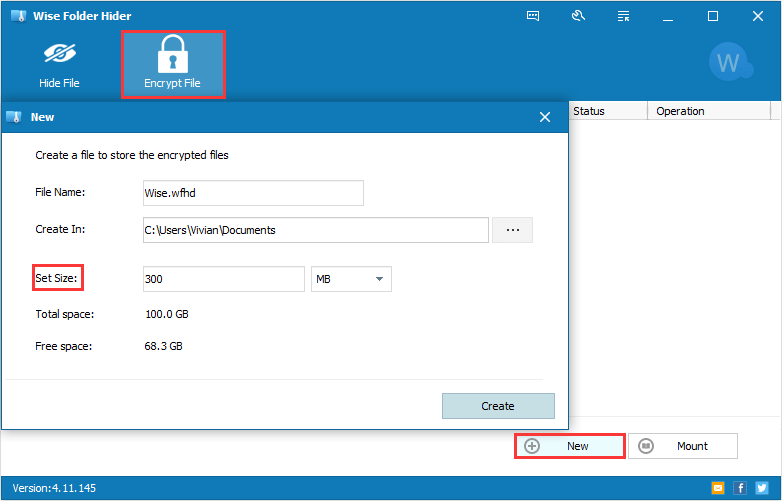 After creating a new locker, you can add, create and edit any of your hidden files/folders. Different locker can be set different password so that there is no way to access them. When you want to open the locker, click "Mount" button at below.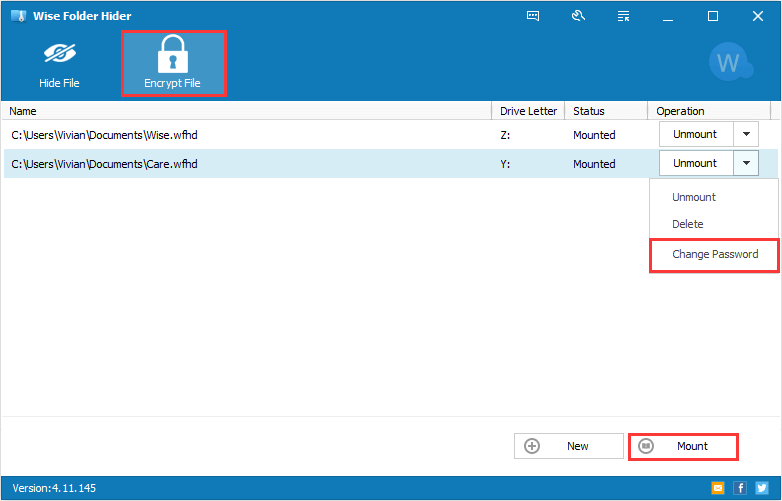 Moreover, you can use a removable storage device to keep your lockers somewhere else other than your hard disk drive.
To sum up, it is just so simple to use Wise Folder Hider to protect your files and folders from the spying eyes. Have a try!