How to use Wise Driver Care to keep your drivers up-to-date
Wise Driver Care is a professional Windows driver download and updater utility. It checks your computer for potential driver problems, gives you a report on outdated or missing drivers, and helps you quickly update them to the latest versions.
Scan for driver issues
Click on the "Checkup" button, Wise Driver Care will scan your computer, find out all driver issues including the drivers that are outdated, missing, broken, corrupted or incompatible.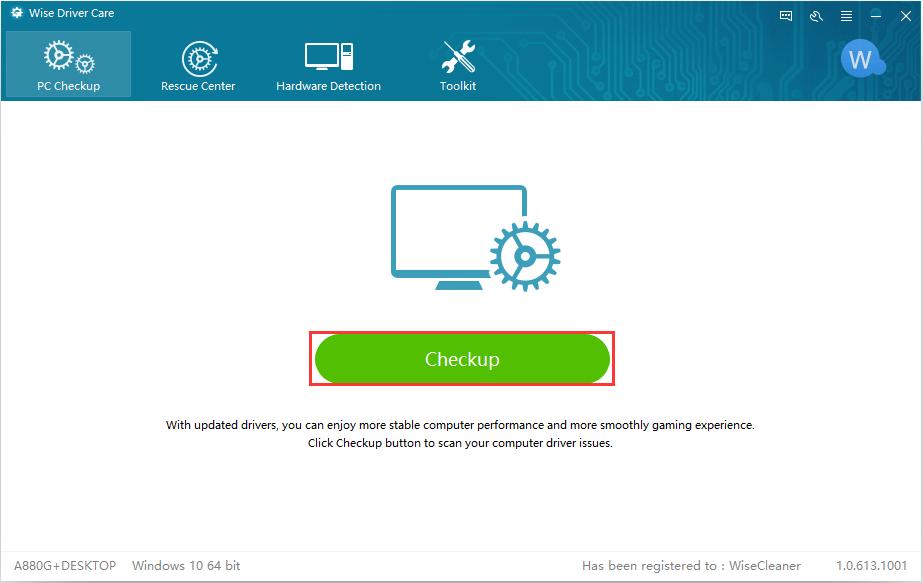 After scanning, Wise Driver Care will list all the devices and driver status, then you can select a specific driver problem to fix by installing, uninstalling and updating one by one. Alternatively, you can one-click repair all the driver problems by clicking "Fix".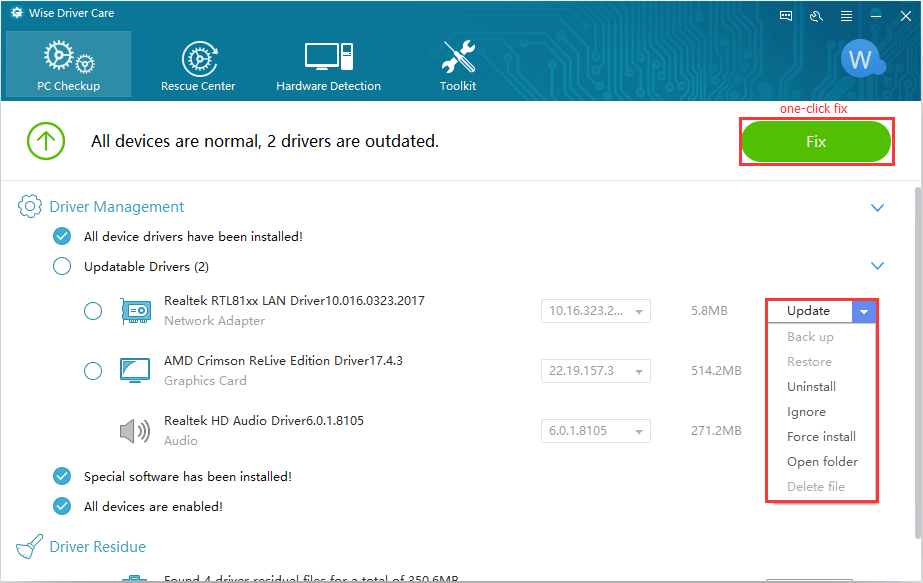 Clean driver residual
What's more, Wise Driver Care offers you the easiest way to clean the residual files that left by driving management so that you can free up more space for your computer.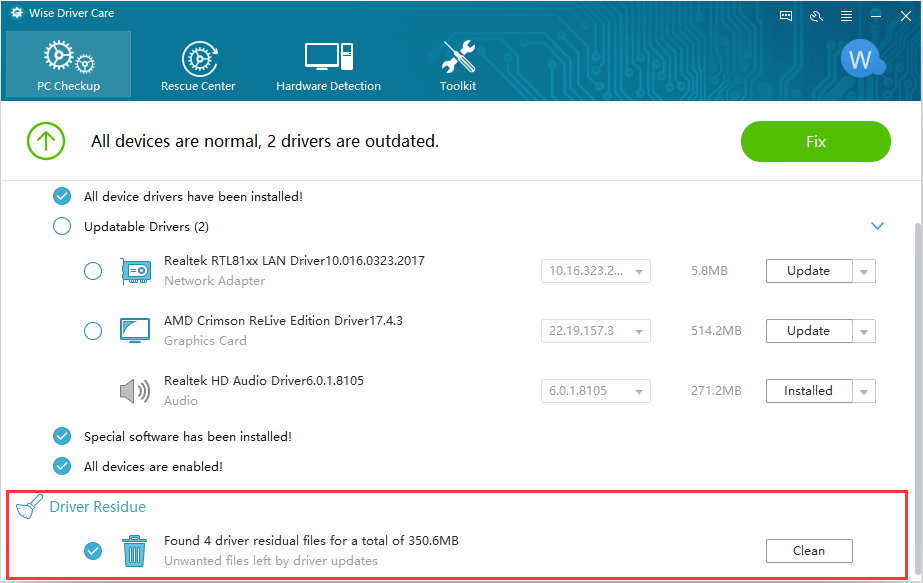 Back up driver
In "Rescue Center", Wise Driver Care will automatically scan all the drivers and list the ones which need to be backed up. Of course, you can click "Backup" button on the top to back up all listed drivers with one-click.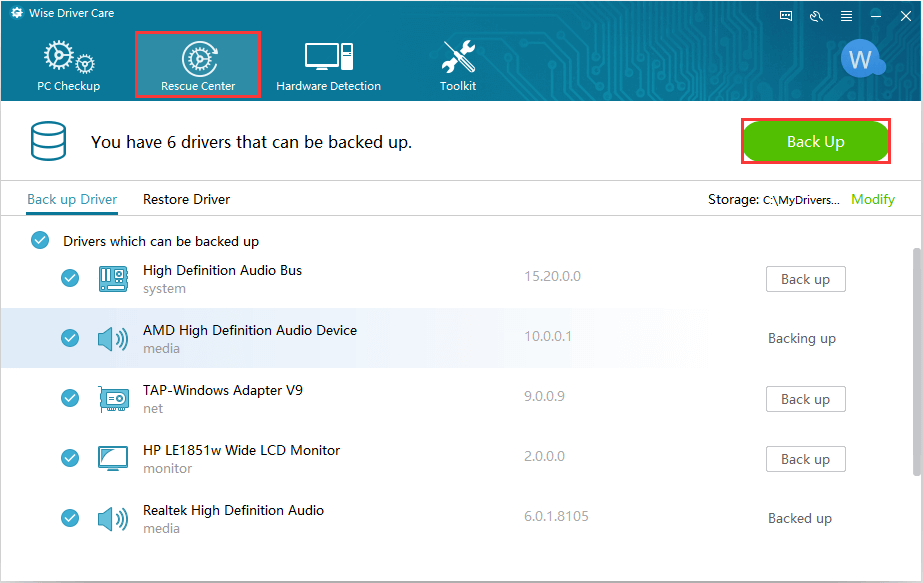 Note: All the backed-up drivers are stored in a default folder on your computer (C:\MyDrivers\backup\), and it can be modified.
Restore driver
To avoid drivers' corrupting and missing, you need to "Restore Driver", Click on "Restore" button, Wise Driver Care will list all driver backups that can be restored.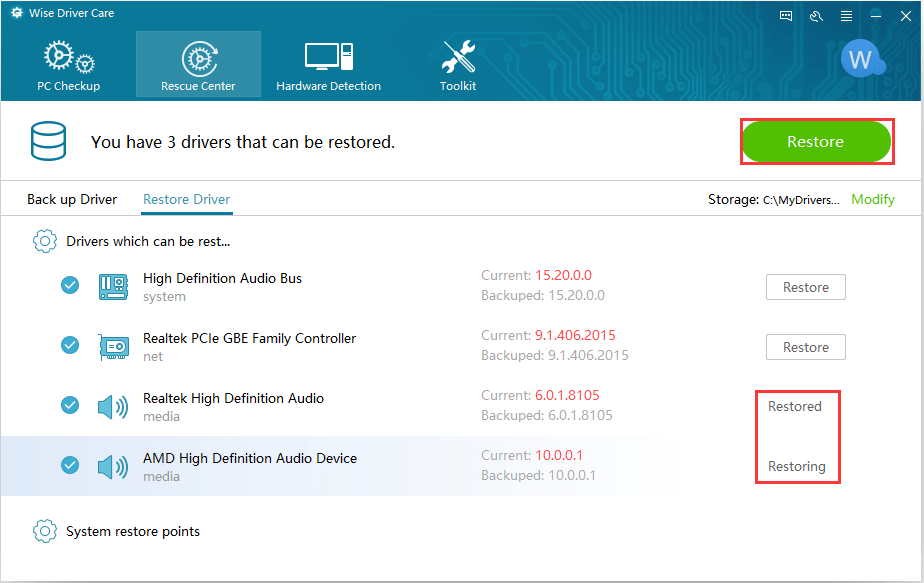 Fix Common Device issues
Wise Driver Care provides a useful toolkit for common computer issues such as No sound error and Network failure.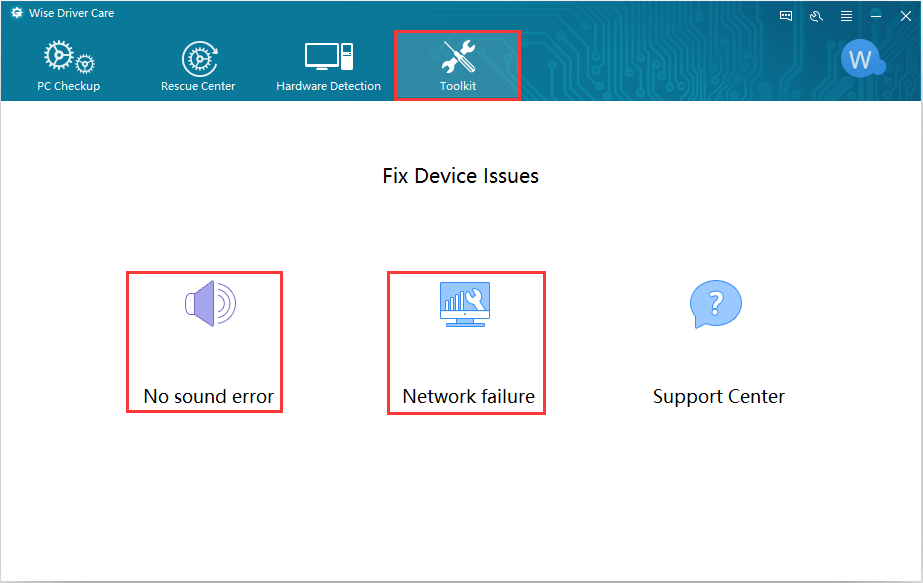 Advanced settings
Click "Setting" to customize Wise Driver Care according to your need. From here, you can choose driver version settings, change driver storage path, proxy setting and so on.