Adware Cleaner of Wise Anti Malware
Adware cleaner, it will detect and fix IE homepage settings, system name space settings, desktop ad shortcuts.
Note:
Solution type: Fix and Delete, please check it carefully and make sure you are agree with it before you click .
Please select which item you want to fix, then the Fix button will be available. Otherwise the button is gray.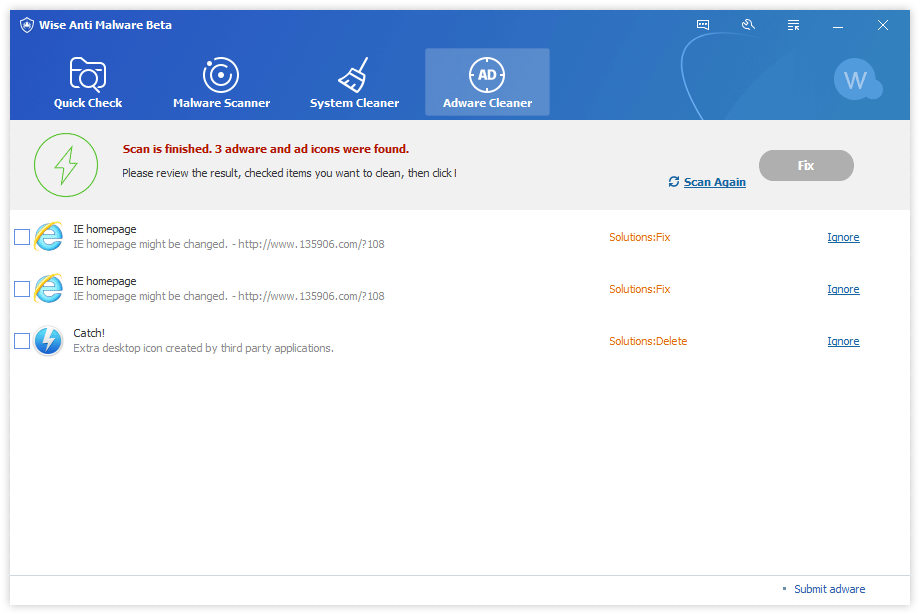 ---
Copyright 2006-2018 WiseCleaner.com All Rights Reserved.