How to Use Wise Folder Hider to Hide Files
Wise Folder Hider is designed as a free file/folder hiding tool. User can use it free to hide sensitive or important files and folders on local partitions or removable devices. The data can't be accessed by other programs or other operating systems. The only way to access or unhide these data is to enter the valid password.
Step 1: Launch Wise Folder Hider on the windows computer and create a login password: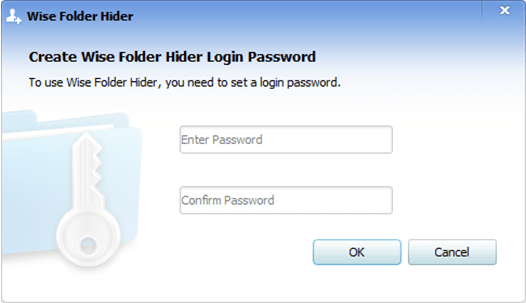 Step 2: Click "Hide File" to select the file you want to hide. Of course you can drag and drop it directly.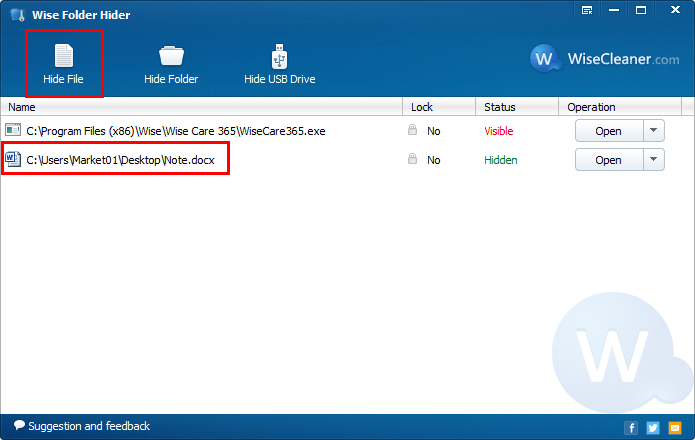 Step 3: It allows you to temporarily view hidden files, unhide hidden files, or set a secondary password at any time when you log in Wise Folder Hider.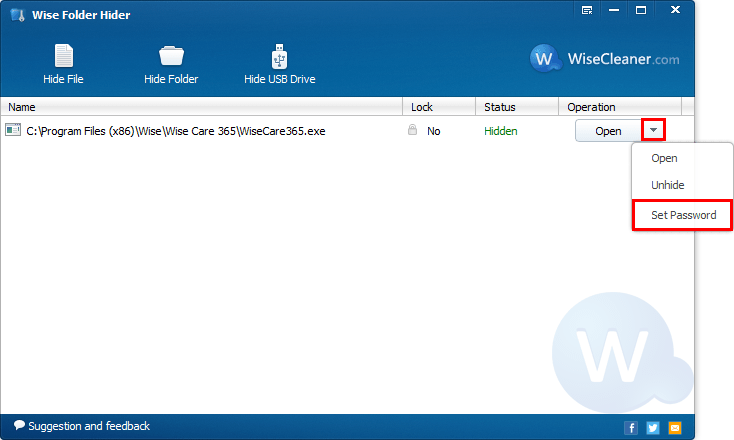 Step 4: When you open a file, its status will become visible; when you close Wise Folder Hider, it status will become hidden automatically. Here we set a secondary password for the file.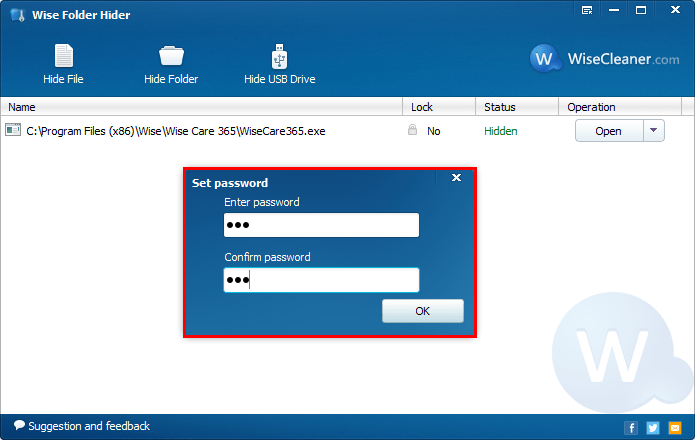 Step 5: After you set the secondary password for a file, the "Lock" will be "yes".