Welcome to Wise Program Uninstaller Online Help Center
Wise Program Uninstaller is a portable but professional utility to perform a complete and clean uninstall of your unwanted programs and entries.
Wise Program Uninstaller can uninstall unnecessary programs safely and forcedly, remove residual entries, and repair programs.
Safe Uninstall: Those common programs who carry uninstall executable programs with themselves can be uninstalled by

.
Forced Uninstall: Stubborn, tough, abnormal, and non-standard programs should be uninstalled by

.
Modify Programs: Damaged programs can get repaired and return to normal by

.
Remove entries: Residual or Omitted entries left by uninstalled programs can be removed completely and cleanly by
.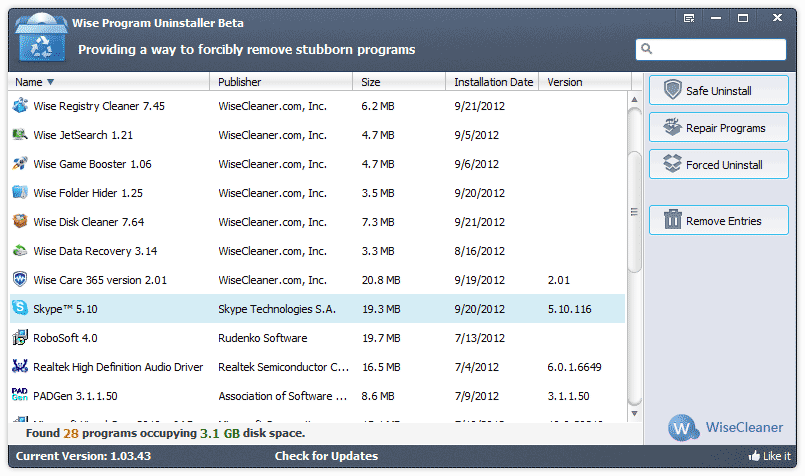 ---
Copyright 2006-2012 WiseCleaner.com All Rights Reserved.