Welcome to Wise PC 1stAid Online Help Center
Wise PC 1stAid is an intelligent software which has assembled most common PC problems and helps you fix them automatically through an intelligent process.
It's a rich PC solutions library and intelligent First-Aid help for you to fix PC problems
Wise PC 1stAid can solve most common PC problems, such as: Desktop icon error, Hyperlinks in IE cannot be opened, Cannot open task manager,Program running not smoothly, and so on.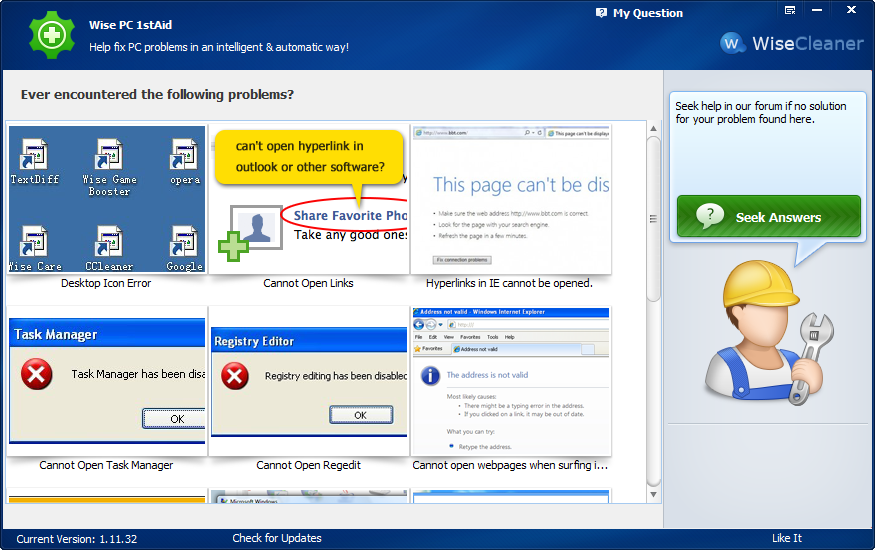 ---
Copyright 2006-2013 WiseCleaner.com All Rights Reserved.