Welcome to Wise Game Booster Online Help Center
Wise Game Booster is a free and professional utility to offer you a peak game-playing experience.
Wise Game Booster optimizes Windows system, ends unnecessary background processes, and stops unwanted system services to speed up your games.
You can tune up all the items with one click, or optimize them one by one.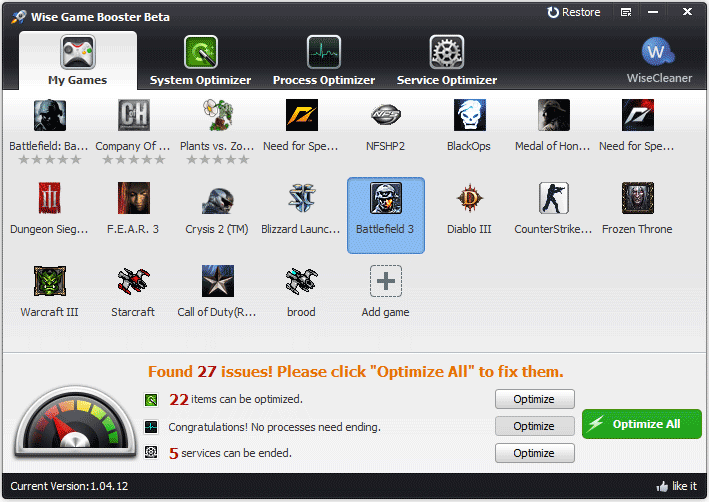 ---
Copyright 2006-2012 WiseCleaner.com All Rights Reserved.